The Best Breakfast in Town? Start Here!
Whether it's a quick breakfast meeting with colleagues, brunch with friends and family, lunch alone or a carry-out to dine at home or your office, Ted's Place is something special.
Breakfast Specials All Day Breakfast Breakfast Sides Pancakes & Waffles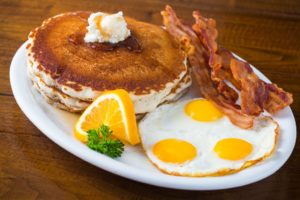 No matter the type of experience you're looking for, we've got a friendly restaurant that will meet your needs – and exceed your expectations. Our unwavering focus has been on passion, quality and high standards in everything we do. We can't wait to see you in Ted's Place restaurant, and we look forward to welcoming you at our tables for years to come.
It is not just Breakfast, it's a kick-start for a great day!
Sweet or savory; nutritious or indulgent; our carefully curated menu will steal your heart. We also offer budget conscious menus for those looking to save money while still enjoying delicious quality food. All of our food is prepared fresh daily on our premises using the best seasonal ingredients available.
We have more options if you need more than the suggested! Check out our
How to impress your family!
The family is in town for the weekend, and you have taken time off to spend it with your loved ones. The kids are running around, laughing hysterically with their cousins, which is fabulous, but there are also constant snack requests, in addition to the meals you're making to impress the in-laws. Your idea of spending time with loved ones around the table is slipping away, and you're starting to feel like a short-order cook. "Order's up, Timmy!"
Is this what you want for breakfast?
It's OK to roll up your sleeves and go all out creating a beautiful family dinner or a fun Hot Off the Griddle lunch, but do yourself a favor and preserve your sanity by taking something off your plate. Tell the troops to meet at one of the best breakfast places in Laguna Niguel, but you better get there early, because these hot spots enjoy a loyal fan base!
SMILE, THERE'S COFFEE
…And a whole lot of delicious. Sweet or savory; nutritious or indulgent; our carefully curated menu will steal your heart. Did we mention there's coffee?